If you are going to college, you are already making a difference in the world. Learning and educating yourself is the best way to honor your passion and establish a framework for looking at the world in an intelligent, conscious way. Some people will argue that one college major is more important than another-that one college major say, international relations, is better suited toward affecting people on a global scale. But I believe it is a matter of your dedication that determines the impact of your college major.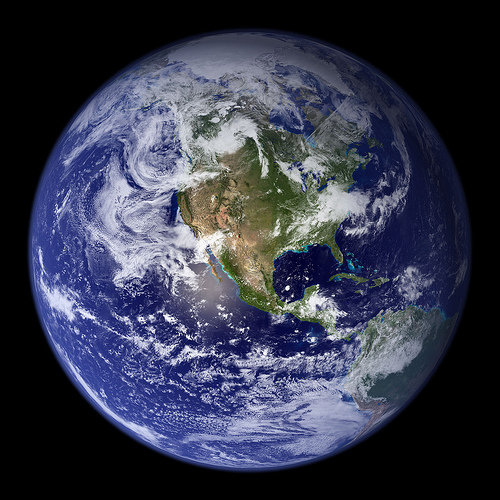 Photo by Woodleywonderworks
While some people might look down on say, an art history major, if you approach your art history major with all of your energy, heart, and commitment, I believe you will make a far greater difference than say, a business management or engineering major. The truth is that there is a lot of discrimination between people of different college majors, even within the same department. For instance, within the sciences, "harder" sciences like biology, chemistry, physics and astronomy are usually considered more rigorous than "softer" sciences like ecology, environmental science, and psychology. Some may think that being a scientist is more important than being a therapist, a physicist more important than a park ranger. But there is no guarantee that the college major you choose will change the world; in fact, if you choose a college major that you don't love, you probably won't change the world. 
As an environmental studies major, I can speak for my own passion, and tell you that if you love and care deeply about nature, wilderness, and how humans and the environment interact, you would love majoring in environmental studies. Likewise, if you care about saving endangered species or researching alternative energy. Environmental Studies encompasses so many areas of study, and it's a field that's growing rapidly-at many colleges, it is the fastest growing major.   Why? Because more and more people are realizing the importance of protecting our planet and the many ways to do so. For instance,  you can major in environmental architecture and design, environmental economics, environmental law, (just to name a few) at many universities in the country. Even within these programs, there are multiple paths to pursue that draw from departments all over the university. I'm currently taking a philosophy class (environmental property and protest), a political science class (public policy and the environment), and a physics class (energy and the environment). So as you can see, an education in environmental studies means a broad and interesting exploration of many other subjects.  To find out which colleges have these majors, take the myUsearch college match quiz-then get in touch with the heads of those college major programs and they will be happy to share more with you.