Sometimes it seems as if everyone wants to go to an Ivy League school.  With such popularity comes increased selectivity, so students often look for some kind of edge that will help them get in.  However, when it comes to getting into college, it's not just about what you've done — it's also about what you haven't done.  If you have your eyes set on the Ivy League, or any college for that matter, make sure to avoid the following five mistakes.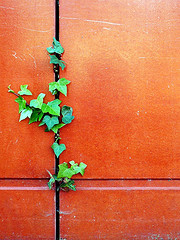 The more selective the college, the more lethal these choices are to your chances of being admitted.
Take easy classes.  Doing the minimum or simply meeting graduation requirements isn't enough.  Getting A's in easy classes doesn't say much about your ability to do well in college.  If you want to get into a selective college, you need to take the most challenging classes offered by your school - and you need to do well in them.  If your school doesn't offer enough rigorous classes to meet your needs, then you need to talk to local colleges about a way to get those classes through them.
Waste your summer.  If you don't do anything more than hang out with friends and play video games all summer, it can be difficult to get into your dream college.  Summer's a great time to get involved in your community by volunteering or to take a class in a subject you're interested in.  Colleges see how you use this time as an indicator of what you're interested in and how motivated you are to learn or try new things.
Be a passive follower.  Someone who is always content with going along with the crowd rarely distinguishes himself by taking initiative.  Colleges are looking for students who get things done, who can solve problems, who help a group run smoothly and are a positive influence.  You don't have to be in the spotlight to demonstrate these leadership skills, but you can't just blindly follow along either.  Whatever you do, be someone who contributes to the good of the group.
Get into serious disciplinary trouble.   What you do in high school does matter.  Selective colleges will ask you and your recommenders about your disciplinary record.  It's better to have nothing to say than to try to explain your way out of it.  Keep in mind that it's not always as much about what you did, as what it says about your judgment and character.
Have a bad attitude.  This includes being demanding, arrogant or disrespectful toward others.  Even if you've done everything else "right", having an attitude that exudes disdain or superiority could likely come through in your interview, your writing, or even the lukewarm recommendations given by your teachers and counselor.  You will always be better served by a consistent attitude of respect and humility.
Whether it's the Ivy League or somewhere else, never forget that getting into college isn't just about good grades.  It's also about the drive, determination, and character you bring to the table. Ultimately, that's what makes a student successful.