Trying to get admitted to school can cause your nerves to fry. The process can be a bit tortuous. There are recommendation letters to collect, personal essays to write not to mention assembling a resume and getting transcripts. The process can be tense but it doesn't have to be. For those in need of some "admission therapy" there are some tips and tricks that will make the process much less painful.
Get organized. Try and put together outlines for each school admission process and then step-by-step check off what you've sent, what you need to send and any miscellaneous to-do's.
Contact the schools and double-check that you have all you need to apply. Try and speak to your high school counselor or if you're an adult non-traditional student seek out other resources; try researching online, asking friends and family for any help/questions or contacting your local library.
Be creative. Don't write a boring standard personal essay. Talk about your life in terms of things that you enjoy. Maybe a ski trip was a defining moment in your life. Maybe a relationship changed your viewpoint. Maybe taking care your pet taught you about discipline and responsibility. Be original.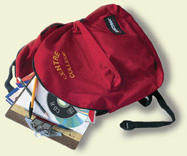 The main things to consider when applying and hoping to be admitted to school involve establishing which colleges you want to attend, where the schools are located and any financial considerations. Many organizations offer scholarships and it's important to investigate each schools tuition and payment plans.
For a great resource on admission to college: Admission
For a resource on college scholarships: FastWeb
For information on college savings: Saving Plans
Thanks for visiting. If you're new here, you may want to subscribe to our RSS feed.