When I interviewed my fellow Yale freshman suitemates about tips for getting into the Ivy League, they agreed that the admission process is often more about luck than strategy. While it's important to keep this in mind if your heart is set on an Ivy League school, there are things you can do to improve your chances of admission. I asked my suitemates what they thought was most important for people to keep in mind when applying for college. Here's what they had to say.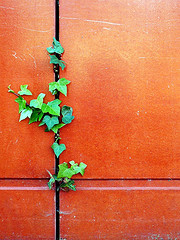 Suitemate 1: "Don't let anyone tell you that you can't study for the SAT because you can and it works."
This suitemate went to an all girls' boarding school on the East Coast and between classes and practicing Baroque music on the recorder, she studied for the SAT. Though many schools have claimed to place less emphasis on test scores in recent years, she said she believes her scores played a big role in her acceptances to college. She emphasized that it isn't necessary to hire a private tutor — all you need to do well on the SAT is a practice book and a lot of time. Though her studying earned her good scores and helped her get into college, she said she wishes she'd spent more of that time doing activities she enjoys. "There's more to life than the SAT," she said.
Suitemate 2: "Quality, not quantity."
I never see this suitemate because she's always busy. I can imagine her schedule was just as full in high school, but she was careful to select only her most important activities and honors for her college applications. She recommends refining your college application to only include meaningful information. College admissions officers know application fluff when they see it. It's not going to impress them that you volunteered at the animal shelter for three hours freshman year, or that you were in the honor choir in fifth grade.
Suitemate 3: "So many students are caught up on thinking about what the Ivy League wants from them, they forget to ask what they want from the Ivy League."
My suitemate said many college applicants make the mistake of molding themselves into who they think admissions officers want them to be. Don't choose extracurricular activities and community service projects based on what you think will most impress the admissions office — you'll end up looking like every other Ivy League applicant. Instead, pursue what you are passionate about and this passion will show through in your application.
Suitemate 4: "Don't waste your life getting into college."
This suitemate went to a private school in California. She calls it a "pressure-cooker school" because everyone was so focused on getting into Ivy League schools. She advises people not to get caught up in the college hype. Don't center your life around college applications. In a few months the application process will be over, you'll be admitted to college and it will be what you make of it — Ivy League or not.
These are just a few words of advice from a few Yale freshman who have survived the college admissions race. If you don't agree with what we've said, we'd love to hear your opinion. Feel free to contradict our advice or add your own. We're listening.