Not unlike a winding trail, the pathway to college can take a variety of twists and turns.  Somewhere along the path, students reach a fork in the road:  should I attend a community college and then transfer to a four-year college or should I start at a four-year college?  Historically, community colleges have been viewed primarily for low income students or students with less academic potential.  But over the past twenty years, a growing number of students have started down the higher education pathway at a community college.  With famous individuals such as Robin Williams, Walt Disney and Clint Eastwood who attended community colleges, the stigma associated with community colleges is starting to fade.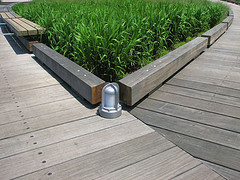 Photo by Randy Levine 
Students begin their studies at a community college for a variety of reasons.  Some students attend a community college to save money for a four-year program; some students are looking for an academic bridge between high school and a university setting, and some students decide to stay close to home for personal reasons.    Regardless of your reason for attending a community college, there are some basic steps to help you transfer to a four-year college. 
Define your long-term academic goals early.  Speak to your academic advisor and let him or her know of your plans to transfer to a four-year college or university.  Most community college advisors will recommend that you take general education courses such as english, mathematics, social science and natural science classes during your first year at a community college.  These classes typically are transferable to four-year institutions.  Physical education, technical and trade classes often are not transferable. 
Choose a college you want to attend.   Once you've identified the school to which you want to transfer, contact the college transfer advisor to help navigate the transferability of course credit.  Many schools have a transfer equivalency table that will help you understand which college courses will transfer.    Additionally, colleges and universities often have transfer agreements called articulation agreements that spell out exactly how your community college credit will transfer.  Note:   state college systems often have the same articulation agreements for all colleges within that state's system.  If you are unsure about which four-year schools to consider, a college search website such as myUsearch or Collegeboard might be a good first step.   Once you're ready to apply, do so early.  Many schools have application deadlines in January or February. 
Work with the financial aid office.  Navigating the FAFSA process can be intimidating.  Schedule an appointment with a financial aid advisor at your community college to see what additional steps are required for you to receive financial aid at the college you transfer to.  Especially for students who transfer mid-year, your financial aid package and FAFSA information may transfer to your four-year college.   You'll also want to research scholarship opportunities through honor societies such as Phi Theta Kappa and FastWeb.com and through the school to which you are applying.
Schedule a meeting with your new academic advisor.  Once you've been accepted, visit your campus so that you can meet face-to-face with your new academic advisor.  Spend some time with this individual  and  allow him or her to get to know your academic, professional and social goals.  College transfer advisors are beneficial not only in assisting with your course selection, but also in helping you transition to your new environment. 
As you stand at the fork in the road, consider your higher education options.  If you are ready for a four-year degree program, then confidently hike down that pathway.  If you aren't quite ready, choose the community college route.  And with some careful planning, a clear understanding of your goals, and by following these steps, you'll be ready for a four-year college before you know it. 
For additional tips to help you through the college transition, visit my blog at: http://fortlewiscollege.blogspot.com/