myUsearch has just announced the winner of its scholarship for international and undocumented students: Student X. Student X, who must stay anonymous to protect herself and her family, was brought to the US by her parents when she was only five months old. After several attempts to become legal US citizens, her family decided that if they wanted to provide a better life for their children, they would have no choice but to stay in the country illegally. So, like the thousands of other undocumented students in this country, Student X grew up as a normal US student and came to know the United States as her home……until she graduated from high school and realized she was not eligible for in-state tuition or financial aid.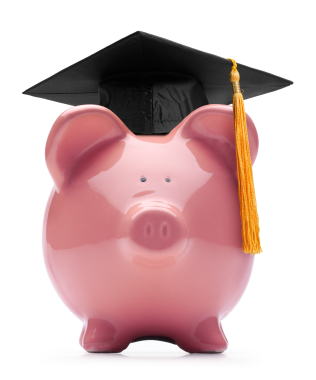 There were many qualified students who applied for this scholarship, but myUsearch chose Student X because of her optimism, can-do attitude, and ability to persevere in the face of adversity. Here is Student X's winning scholarship essay:
Albert Einstein once said, "In the middle of every difficulty lies opportunity". These words pretty much define my life here in the United States of America, where I have faced tons of difficulties and challenges. Yet these same circumstances have allowed me to persevere and become even stronger than before. Gaining experience from each situation has also allowed me to become a caring friend to others who are currently facing similar challenges. No doubt, the problems in my life have been used to my advantage. However, during my senior year of High School, I had to make a very hard decision. My parents brought me to the United States when I was only five months old and I have been living in the shadows of this nation since. With no financial aid available for students like me, I faced perhaps the biggest challenge of my life. Should I quit on my education? Or should I continue to pursue my biggest passion? And if so, how? Where am I going to get the money? All of these questions cluttered my mind. Yet, I made the decision that I will study at the City College of New York, apply to as many scholarships as possible and get a degree. Today, as I get ready for my first semester, I embrace my perseverance, and my commitment. Even though my challenge hasn't completely ended, I have faith that organizations like yours will help me see the light at the end of the tunnel.

With a US degree, my life will change completely. I am a Political Science major and with the knowledge earned, I can choose many career opportunities. A US degree will also impact my life financially. Our President Barack Obama once said that 3/4th of the fastest growing occupations require more than a high school diploma, yet only half of all Americans have that type of education. To me, it is important to gain that education so that I can contribute to this country's economy and live a better life.

A US degree would impact my family drastically. I would be the first in my family to get a degree. This would make my parents extremely proud and it will also let them know that their sacrifices and hard work were not in vain. Currently, I am encouraging my brother, who is one year younger than me and was born in the US, to start considering Colleges and majors. He is considering NYU and without my encouragement, he probably would still have his head in the clouds! Overall, my parents weren't even able to finish middle school, and they provided me with what they could. But I would like to someday provide a much better life for them when they are elderly and to my children. However, this cannot be possible with economic hardships in the way, especially without a degree.
Lastly, my home community would also have a town heroin. Known for crime, Hip-Hop and more crime, the South Bronx needs someone they can look up to for their struggles, accomplishments and perseverance. On my Graduation Day alone, I'm sure I must've impacted at least one kid, who looked at a humble girl wearing her cap and gown and thought, If she can make it, so can I! I am also a role model at my church. Young girls look up to me and I'm sure that when they see that I was able to gain a degree, they will be motivated to pursue their dreams regardless of their own personal hardships.

In conclusion, a US degree will do much more than just get me a job. It will change my style of living for the better, it will be the ultimate reward for my family's hard work and it will bring tremendous pride to my community. This can all be possible, if I can continue to seek the opportunity hidden within the difficulty, and with generous support like yours.
Congratulations Student X. We wish you success and we are honored to help you achieve your dream of graduating from college! 
myUsearch directs at least 10% of its profits to its scholarship program for students who use its site. If you need some cash for college, consider applying for one of our scholarships or take our college match quiz to find a great college that doesn't have an impossible price tag.