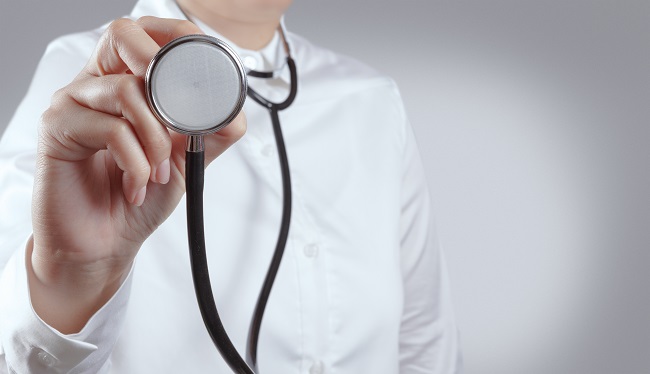 A pediatrician is a type of doctor that specializes in treating infants, children and adolescents. In the United States, pediatricians take care of people up to 21 years of age. Some countries, however, have the maximum age limit for pediatrics at 16 to 18, depending on whether the patient has completed secondary education. Like any other type of physician, becoming a pediatrician requires several years of intense study.
Undergraduate Study
Aspiring pediatricians start off by getting a bachelor's degree from a four-year college or university. No specific major is required. However, students are strongly encouraged to get a degree in a science major to better prepare them for future medical study. Such majors include biology, chemistry, and physics. Some institutions offer the pre-med track, which provides broad medical preparation. Pre-med students conduct scientific research, take laboratory classes and perform volunteer work in hospitals or clinics.
Medical School
After gaining their undergraduate degrees, aspiring pediatricians go to medical school to continue their studies. The application package to med school includes scores from the Medical College Admission Test, undergraduate transcripts and letters of recommendation. Schools also consider applicants' personality, leadership qualities, and participation in extracurricular activities. Some medical schools require that applicants stop by for face-to-face interviews with members of the admissions committee.
Like undergraduate study, medical school usually lasts four years. The first two years are dedicated to general medical courses like anatomy, biochemistry, medical ethics, pharmacology and psychology. Students also learn how to examine patients, diagnose ailments and take medical histories, among other practical skills. The last two years are spent under the supervision of experienced doctors in hospitals and clinics. Student learn how to diagnose and treat illnesses in a variety of specializations in medicine, which, in addition to pediatrics, include internal medicine, obstetrics and gynecology, psychiatry and surgery.
Specialization
When students get their Doctor of Medicine degree, they can now pursue careers as pediatricians. This is accomplished by entering a three-year pediatrics residency program. Undergoing rotations in topics like development disabilities, newborn intensive care and anesthesia procedures, students learn how to perform a variety of pediatric duties at the professional level in ambulatory care, critical care and in-patient settings. Ultimately, people spend 11 years in total studying for a career in pediatrics.
Work Environment
The majority of pediatricians have their own practices. The U.S. Bureau of Labor Statistics estimates that 74 percent of pediatricians work in physicians' offices. Pediatricians can also be found in hospitals, treatment and outpatient care centers, and educational institutions that include high schools and universities.
Salary
According to the BLS, pediatricians have a mean annual salary of $167,640. Mississippi enjoys the distinction of being the highest-paying state for this profession, at a mean yearly wage of $217,870. Rounding out the top five are Montana ($217,640), South Dakota ($215,770), Nebraska ($213,610), and Oklahoma ($205,700). Louisiana's Baton Rouge is the highest paying metropolitan area, with a mean annual wage of $247,130.
Job Outlook
According to the BLS, pediatricians are part of a physician and surgeon workforce that is expected to grow 18 percent between 2012 and 2022. This growth rate is faster than the average for all U.S. occupations, which is 11 percent. In 2012, the number of pediatricians in the country stood at 30,560.
This article was contributed on behalf of buycostimes.com, your number one choice when looking for great costumes even the kids would enjoy! Check out their website today at www.buycostumes.com for more information!