This week, myUsearch.com has the privilege of hosting a very special carnival. I know what your thinking. Mmmmm….elephant ears and cotton candy, ferris wheels and six foot stuffed animals. But we've got something even better than deep fried dough and spindles of refined sugar. We've pulled together all of the best college bloggers to create one long list of college advice - The Carnival of College Admissions. And unlike elephant ears that are 719 calories with 32 grams of fat per serving, you can have as many links as you want and you won't even gain a pound! Eat up!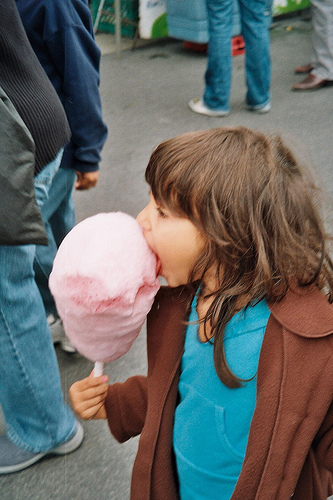 Photo by edenpictures
Choosing the Right College
Lynn Mattoon presents Tips for Choosing the Right College posted at My College Admissions Blog - MyCollegeCalendar.org.
Katherine Covino presents Campus Visit Versus Campus Tour | College Jolt posted at College Jolt.
Mark Montgomery presents Is An Expensive Private College Education Worth the Money? There's No Telling! posted at Great College Advice. This post investigates the idea of "educational return on investment," and concludes that there is no way to calculate the investment in dollars and sense BEFORE attending college.
Silicon Valley Blogger presents Why Study Abroad? Get Educated In A Foreign Country posted at The Digerati Life.
Getting Admitted
Basilace presents Activities Outside of School posted at Teen College Education. A great article with some useful tips on how extra curricular activities help to gain college admission.
Kate Hopkins presents Top 100 Twitterers in Academia posted at Online Schools.
Nesher presents MBA Admission: General Interview Recommendations posted at Online MBA Study.
Graduate Schools
Brooklyn White presents 50 Exercises You can do at the Library (Without Looking Foolish) posted at Accredited Online Degrees.
Adam Markus presents Q&A with INSEAD MBA Programme's Assistant Director of Marketing posted at Adam Markus: Graduate Admissions Guru. This interview provides great insight into the admissions process for the MBA programme at INSEAD.
Test Prep
James Maroney presents Creating a College Exam Test Taking Plan posted at CollegeTreasure.com Blog.
College Life
Andy Burns presents Top 10 Tips for Your College Move-in Day at the myUsearch blog.
MBB presents Student Credit Cards For Credit Education posted at Money Blue Book Blog.
Jim presents 40 Money Tips for College Students posted at Blueprint for Financial Prosperity.
Barbara Williams presents 101 Tools to Learn ANY Foreign Language for Free posted at Online College.org.
Dominic Joseph presents Credit Cards for College Students: A credit card review for first timers posted at MadHubber.
Emma Taylor presents 100 Tips & Tools to Build Your Brand While You're Still in School posted at Online Degree Programs.org: Top Online Degrees.
Linda Jones presents Beyond Monster: 50 Great Career Links for Recent College Grads posted at Online Universities.com.
Anne Simone presents 100 Awesome Ways to Use Duct Tape in Your Dorm Room posted at Online School.
Other Cool Stuff
Alvina Lopez presents 100 Essential Tips & Tools for Writers of the Future posted at Associate Degree Blog.
Do you have any great college advice that you'd like to share? Leave a comment.