I can't believe how fast time flies! It's already November of my senior year at the University of Rhode Island and the fall semester will soon be coming to a close. It seems like just yesterday, I was a wide-eyed freshman walking around a campus completely unknown to me, looking to meet new people and try exciting things. It's hard to think that three years has gone by in a flash and come May, I'll be wearing a cap and gown.  Even though I'm not a freshman anymore, I still make plenty of mistakes! Here are my best college tips for making your experience both easy and enjoyable!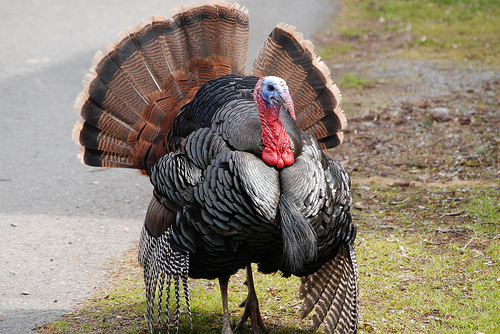 Photo by Steve Vogt
College tip #1
You can never be too organized:  You can write it in your planner, have it saved on your calendar in your cell phone and leave a note on your desk… and you still might miss that meeting with your professor. With college comes a lot of new responsibilities: You may have more time than you're used to but mommy and daddy aren't there to tell you what time your doctor's appointment is or when the deadline is to sign up for classes. Always write things down!
College tip #2
Procrastination is not your friend: Right now, midterms are over and finals are right around the corner. Where did all the time go… and what have I been doing all semester?! This is the time when colleges students feel the most stress. Remember to plan out your days accordingly. Do a little work each day so that when the time comes to hand in that big term paper or writing portfolio, you're not cramming it all in the day before.
College tip #3
Take time for yourself: When you get to college, you'll realize that somehow you have to find time to make new friends, keep up your grades, have a social life, get involved on campus, study, meet with professors, and somewhere in the midst of all that, eat, sleep and BREATHE! Make you sure you're doing something for YOU each week. Maybe that's going to the gym for a work out, or reading a book (that's not required for class). Whatever it is, keep up with it. Having a healthy body and a healthy mind will make you feel less stressed and able to accomplish all the things you need to do!
College tip #4
Create a 4-year plan: As an incoming freshman, you might be thinking that this tip is crazy! How are you supposed to know what's going to happen four years from now? Don't you just want to enjoy your freshman year? Well planning ahead will only help you in the long run. You might have absolutely no idea what you want to do when you graduate or you might not even know what major to choose. That's okay! Meeting with a college adviser will help with this process. Get your goals straightened out with what you want to accomplish during your four years at college. You may want to enter a specific field that requires you to take certain classes right away. Make sure you know all the details about your future so you're making the right decisions!
College tip #5
There is always a resource at your disposal: Colleges know that as an incoming freshman, you have absolutely no idea about anything! What meal plan do I get? Where can I get tutoring help? What happens if I fail a class? You'll have a million questions when you enter college but just realize… so do the rest of your classmates! There is always someone that can help you. Make sure you seek out the right resources and never be too afraid to ask questions. College is all about learning and finding out the real you!