The North Carolina Community College system announced Tuesday that it would no longer admit undocumented students. This decision, made in response to a letter from the State Attorney General, has spawned intense discussion about the rights of illegal immigrants and the cost of educating undocumented students. It seems people have very strong opinions about this subject, but unfortunately many of these opinions are based solely on ignorance and stereotypes. So I beg you, before you rush to form your own opinion, read these facts first: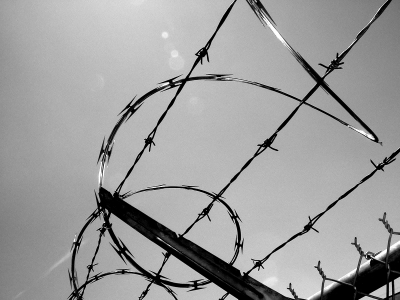 Myth #1: Sending Illegals to College Costs Taxpayers Money
In December of 2007, the President of the North Carolina Community College addressed this issue head on:
"To attend a community college as an undocumented immigrant, these students will have to pay $7,465 per year as full-time curriculum students, which is $2,090 more than the legislature gives the community college to educate a full-time student. Therefore, there is no state subsidy for these students to attend a community college; these students would more than pay the cost of their community college education. Furthermore, under a federal court decision which allowed the admission of undocumented immigrants to institutions of higher education, the students can receive no federal or state educational benefits. Therefore, they must come up with full tuition, plus fees and books, from their own resources.  This $10,000-plus expense is beyond the means of almost any undocumented immigrant who might wish to enroll."
Myth #2: Illegal Immigrants Are Inundating Higher Education
The 58-college North Carolina Community College System estimates that in the 2006-7 academic year, only 112 degree-seeking students, out of 296,540, lacked proof of legal residency. This is hardly an inundation of our colleges.
Myth #3: Denying Illegals Education Will Save Taxpayers Money
In California alone, the cost of incarcerating illegal aliens in California's prisons and jails amounts to about $1.4 billion a year. And in Texas, the cost of providing health care to illegal immigrants was estimated to be over $1.3 billion in 2006.
A national study reported that the largest costs of illegal immigrants are Medicaid ($2.5 billion); treatment for the uninsured ($2.2 billion); food assistance programs such as food stamps, WIC, and free school lunches ($1.9 billion); the federal prison and court systems ($1.6 billion); and federal aid to schools ($1.4 billion).
NOTE: Education is the smallest number on the list, and if we allow undocumented students to pursue a college education, wouldn't we actually decrease the cost of health care, food assistance programs and incarceration? Hmm. This seems like more of a solution to me.
After understanding these facts, I wish I had the money to pay for these 112 students to attend college myself. I would much rather pay to educate them rather than incarcerate them. Wouldn't you? 
I'd love to hear your comments on this issue.