Students often start their college search with no idea of what to look for in a college, leaving them overwhelmed by all the choices out there.  One of the best ways to avoid this is to use family vacations as an opportunity to visit a college or two along the way.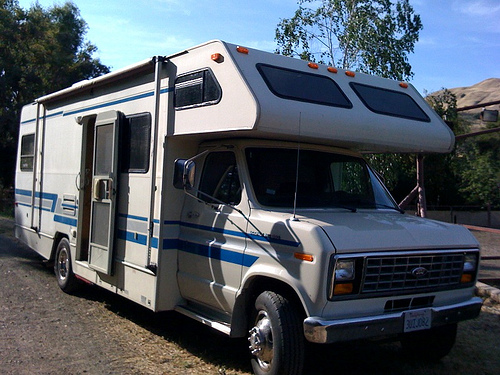 Photo by miss rogue
As you plan your trip, find out about the nearby colleges and incorporate a visit into your itinerary.  Even if you may not be interested in those particular schools at the moment, you are likely to learn more than you expect by spending time on the campuses of a variety of schools.  Sitting in on information sessions and taking tours will help you increase your knowledge of what colleges have to offer and  help you learn which questions to ask about programs and facilities. Both of these things will make your college search much easier.
Here are a few tips to help you make your family vacation a valuable college search tool.
Do some research. Don't just blindly visit a school.  Choose one that actually sounds interesting to you and visit it - even if it's a little further away.
Take an official tour. Just walking around campus won't give you enough insight to help with your college search.  Before you leave for vacation, find out when tours are offered and whether you need to make a reservation.
Jot down a few notes. Be sure to write down what you liked and didn't like about the school.  Take special note of any programs which were particularly interesting to you.  (This will be of great help as you do your college search.)  Take a few pictures too, so you can remember what the campus looked like.
Check out the neighborhood. See what's close by.  Consider having lunch near campus to get a feel for the area.  When it comes to being happy with your college choice, these things matter!
Don't overdo. Unless the whole point of the vacation is to visit colleges you're already considering, visiting one or two schools is more than enough.  This is a family vacation, after all.
Happy Travels!