You've accomplished a great GPA, you've made hash of the standardized test, and you've managed to squeeze in some great extra-curricular activities. But suddenly, you come to a screeching halt as you stare at a blank page, facing the ultimate test.
The college application essay.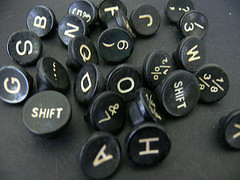 This is, by majority acclimation, one of the toughest parts of the college application process. Many students don't have the foggiest idea what to do when it comes time to answer those seemingly harmless questions on the college application.
What's a high school senior to do?
Well, for starters, keep in mind that the essay isn't as scary as it looks. Try seeing it this way: it's an opportunity for you to show your talents and creativity to your best advantage. It is, quite frankly, the only place on the application where you can speak in your own voice and personalize your application. This is where you share some things about you that you won't have an opportunity to express anywhere else.
So how do you handle it?
Step back and reflect. Who are you as an individual? How do you see the world around you? What do you care about? Are there experiences and people important to you that has helped shape your world? What do you aspire to become?
Jot down your ideas and answers. Think about them. Then, when you're ready, organize them into a concise, clear story (also called a 'theme' by many consultants) and just tell it. You'll be surprised how easy it flows.
Once you've composed your rough draft, let it sit for a day before you come back to edit it. Read it aloud; have a family member read over it in an objective manner. Keep the language tight and not too casual. Make sure you double-check for any spell checking errors and then make sure your application is really focused on the school you're applying to. The more generic it is, the less appeal your essay will have to the admissions committee.
Above all else, make sure you approach your essay with a positive attitude. You'll be surprised how fast you clear this hurdle on your way to a complete college application.
Next time, we'll look into some common "Do's" and "Don'ts"to keep in mind while you write your masterpiece. If you can't wait or have some other questions regarding your application, feel free to contact me, David Petersam, founder and president of AdmissionsConsultants, either at 703.242.5885 or by email. We'll be glad to help.