During this time of economic volatility, we are all beginning to realize that life as we know it will forever be different. But that doesn't change the ever-present questions on the mind of most high school seniors: What are my college options? What colleges should I apply to? Do I want my parents to foot the bill for an expensive education?
So what exactly should you do to gain access to the best college opportunities during this uncertain time?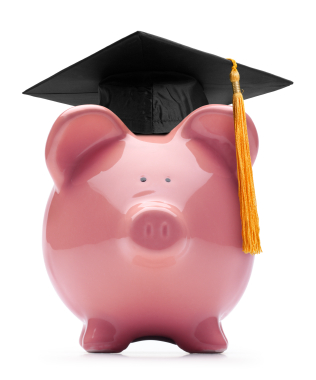 Can You Say Safety School? The state schools are going to become more competitive this year for the in-state students. California high school students who may have set their sites on Harvard may consider UC Berkeley or UCLA to take advantage of the relatively low cost, not to mention stellar academic challenge, of the state systems. You need to take appropriate measures and apply to one or two state schools where your grades and scores are higher than their past average. In other words, if you have a 3.0 and a 1100 SAT, apply to a state university in which you would have been in the top 25% of all applicants last year. This might sound disappointing to you, but you should stay ahead of the curve and if you're in the top tier of applicants, it's more likely that you'll be able to qualify for merit aid and have a chance to get into the school's honor's college or honor's program (which most state universities do have). In other words, you might just graduate with honors and some extra cash in your pocket in four years.
Find a College that Needs You: Everyone will be putting their emphasis on the wealthiest schools during this precarious time. Therefore, you shouldn't. Even the schools with small endowments can offer pretty generous and exciting merit awards and financial packages. This is key. Tap into the schools that need you. Remember, they might not have as much money in the bank, but without students, they really are stuck. So in these times, I believe that schools will be willing to spend a little more on student scholarship in order to attract the top candidates. They'll take ½ tuition over no tuition any day.
Go Midwest! Too often, students and parents think only of East and West Coast colleges and universities. Newsflash: there are plenty of amazing schools in some really beautiful and amazing places right smack in the middle of our country. If you're looking for big-city life, there are plenty of those to consider also. Just shoot for schools in capital cities and cities with more than one university or college. A population of 250,000 residents can feel just as anonymous as New York City.
Understand Your Financial Situation: For parents, talk to your students about the family's true financial situation. Let them be involved in the process by understanding and discussing the benefits and challenges of various college costs.  This can only help make the situation less stressful.
And finally, DO NOT apply to more colleges than necessary. Your list should be, at the most, 9-11 schools. Even this is difficult for me to write. Anything more is just unrealistic and will only feed the anxieties and, possibly, disappointment of the process. Remember: you only get to go to one. Do a few applications and do them well!
Don't panic. If you plan ahead and understand the costs and benefits of your college education, you'll do just fine. Open your mind to new options and don't forget, check out myUsearch's college matching service to find the right school for you during this tumultuous economic time.