When kids are choosing, applying and figuring out how to pay for college, it's important for parents to be involved. But the question is: How Involved? A helicopter parent is a term used to describe parents that "hover" over their children and try to control their decision-making process. While helping is important, being too involved (i.e.: forcing your child to go to your school of choice, writing your child's college admissions essay for them) is not helpful to your child or the college in which they are applying to.  
So how do you provide the help your children need without turning into a helicopter parent? I discussed college admissions and helicopter parenting with lawyer, mother and author of: CEOmum - Parenting is a Full Time Job, Daille Nation-Ashley, or "Dee".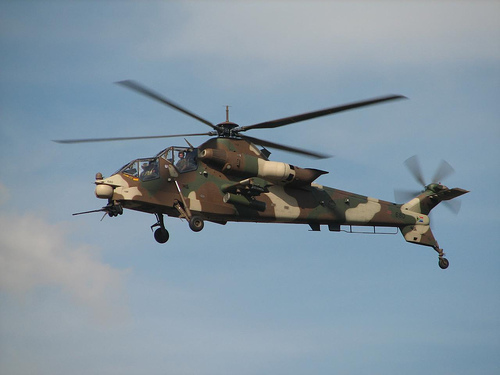 Photo by DanieVDM.

1. Can you tell us a little bit about yourself and your parenting situation? How many children do you have and how old are they?
My name is Daille Nation-Ashley but most people call me Dee. I live in Jamaica with my husband Paul and we have one son who is currently at boarding school in Massachusetts. He is a senior and will be sixteen in November.
2. At what stage of the college enrollment process is your son? What are his plans for college? (i.e.: Has he chosen any colleges to apply to? Has he applied to any colleges?)
Our son is in the thick of things in respect to submitting college applications. Since he is so young, he is experiencing some uncertainty in terms of whether he wants to jump into college immediately or do a gap year. This he will decide next year after receipt of college decisions and after more consideration of gap year options. Last night he sent in his first college application (for early action) one day before the deadline. He has chosen ten colleges so far but his college counselor keeps suggesting more.
3. What are his biggest challenges with regards to college?
One of his biggest immediate challenges is related to what I said earlier about the college counselor suggesting more colleges. Our son has some confusion as to whether to limit his college choices or to broaden them. The latter seems to be the better option according to his counselor, obviously to improve his chances for admission, but it is a costly process. Also, each time he considers another, it involves readjusting to the idea of including a school that might not fulfill his criteria. Of course generally, the application process is a challenge too. Asking for recommendations, deciding whether to include a supplemental recommendation, and selecting appropriate essays for each college all while trying to at least maintain his GPA contribute to stress.
4. How have you helped your son with these challenges?
In terms of restricting his choices, I have simply set a limit - maximum twelve - because we are paying for it and so far he has not been able to get waivers. Also given our exchange rate of US$1.00 : J$76, it really gets prohibitive. I have also encouraged him to remind his college counselor who has many other students with different requirements, of the factors which are important to him and how his international status affects his choices. In terms of the other challenges, I check in with him nightly to give him support, making sure he is eating, studying, has obtained the necessary recommendations, and so on.
5. With regards to college, some parents can help their children too much and be over-protective and hover, getting the nickname "Helicopter Parents". Has their been any time during the college enrollment process in which you have perhaps been a bit of a "Helicopter Parent"?
Since I am going through the process now, I have come to realize that if there is any occasion where there may seem to be a blurring of the lines between hovering and supporting your child, it is the college application process. In light of the low college acceptance rates and the high number of excellent applicants that have been well publicized in the last few years, and given my son's position as an international student for whom financial aid will be very important - there is a strong sense of anxiety and I am definitely more involved in this part of my son's life than my mother was in mine. My
involvement is largely in the area of helping him to be organized and manage his time.
6. Is there any way in which you wanted to help your son, but they refused to accept your help? How did you handle this?
Yes. My son's style of writing can be somewhat burdened by "grandiloquence". So I try to encourage him to use a simpler style which he often rejects. I deal with this by letting him go ahead and then accept the consequences - good or bad. He responds better to that criticism from his English teacher than from me.
7. In what areas of the college process do you think it's important for parents to step in and help, and in what areas do you think it's important for parents to step back and let their children stay in control?
I think it is important for parents to recognize how stressful the process is and to help their children to organize themselves. I did this by encouraging my son to start the process early. During the summer he researched schools online, listed his interests, familiarized himself with the common application form, chose essay topics and drafted essays. He opened folders for the respective schools at my suggestion and put all the information he gathered in each school's folder. On the other hand, it is important for kids to feel that they have control in making their own decisions. Some parents have a strong desire for their kids to attend a certain school, maybe they are alumni or the school is prestigious, but their kids may have other ideas. Deference must be given to the wishes and concerns of the child, as it could have negative consequences later.
8. Do you have any advice for parents that would like to help their children with the college enrollment process, but would like to avoid being "helicopter parents"?
In these times I can understand parents getting very involved. If there is any advice to give, it is to stay away from the school admission officials and let your child's voice be heard instead. They should be the ones making contact and speaking whether it is directly to education counselors or through their essays to admission officers.
9. How do you think your parenting skills will differ after your son starts college?
I definitely plan to give him more autonomy and expect that he will continue to learn from his successes or mistakes. Unquestionably, my phone bill will by lower.
To hear more of Dee's advice, you can read several college-related parenting articles on her blog. 
Do you have any advice for parents? How can they help? When do they need to step back? Please Comment.