It was only a few years ago when a degree received from an online university was not  viewed positively a résumé. Employers did not consider the applicant's education to be at the same level as someone who attended an actual college. However, many people turned to online degrees anyway because of the convenience of attending class from any location, at any time of the day.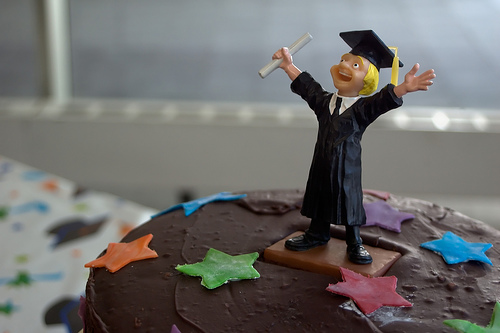 Photo by CarbonNYC.
But now, research shows that employers have finally started to take online degrees seriously.

In a recent report ("Online Degrees Make the Grade: Employer Acceptance Now Common" by George Lorezno), several employers stated they would certainly consider an applicant with an online degree. These employers realize that many online students are more mature than the average high school student and oftentimes work full-time (or, at least part-time) jobs and then attend classes and lectures at night — demonstrating discipline and strong ambition.
From the report:
In the words of Jack and Suzy Welch, "This kind of ambition is what many companies need". (Jack is a former General Electric CEO and Suzy is the former editor of the Harvard Business Review.)
Senior research analyst Richard Garrett from Eduventures (an education research and consulting firm based in Boston) agrees.
"Online is increasingly familiar, common, and normal. People recognize that it comes from traditional schools and non-traditional schools," Garrett said.
…….This thinking is in line with the informal survey myUsearch conducted a few months ago. Employers are beginning to see that the majority of online degree graduates are mature, self-disciplined, reliable, and often have real-life work experience — all qualities of top-notch employees. 
Personally, I think pursuing an online degree could benefit the lives of a lot of people. Many students become distracted by the whole college experience and lose focus on the priorities, especially what they came to college to do in the first place - to learn. I'm not saying that the college experience isn't enjoyable and doesn't teach you anything, but an online degree is an excellent opportunity for students who may be a little "too mature" for the college scene or need more flexibility. It's a great way to upgrade your skills and further your career. Just because you don't sit in a classroom, doesn't mean that you won't get a great education.
Check out the complete report here (opens in PDF form).
 And…what do you think? Do employers value online degrees? Would you consider an online degree? Leave a comment and let us know.