In the past couple of weeks, I've suddenly become terrified of the Ivy League. In two weeks I'll be at Yale. I've written about my general college fears before, but now I'm worried about the Ivy atmosphere. What if I don't fit in? What if all those Ivy stereotypes are true? In my paranoia, my mind begins to drift to a bad place. A place where expensive polo shirts are plentiful and money grows on trees. My mind leads me to a worst-case scenario of my first day at Yale and it goes something like this: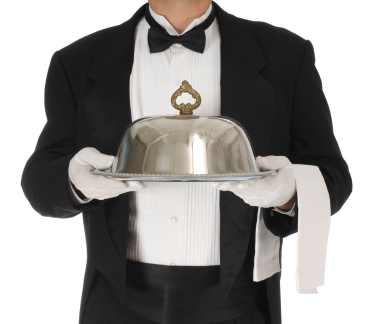 I begin unpacking t-shirts and jeans from my suitcase when I hear a knock. A man in a black suit and shiny shoes stands at the door balancing three hangers on his index finger. It's my suitemate's butler, bringing the rest of her things.  I run into my room, close the door, and try not to faint. I look at the clock and it's five after eleven. I'm going to be late for my first class, Existentialism in Biochemistry and the Calculus of Aquatics 101.
I sneak into the back of the lecture hall, trying to blend in among the six hundred and forty-eight other students. I pull out my spiral notebook and lean in, trying to hear over the clacking of six hundred and forty-eight keyboards.  I hear professor Ludwig Van Einstein say "Okay, I know you all read Sartre in sixth grade and learned about probing the structure of human glutaminase-interacting proteins so let's move on to something more complicated." I don't know what he's talking about and by the end of the lecture I wonder if I accidently stepped into a Latin class. "My public education has failed me," I think. "I'll never survive."

I walk back to my dorm, sticking out in my blue t-shirt among all the people in crisp, white polos and tennis shorts. I have to walk around to the other entryway because someone has parked a Yacht right next to the door. I wonder how the owner will get it back to the water. Once inside, I begin unpacking again. I pull out the beautiful bedspread my mom handmade for me. One of my suitemates catches a glimpse and immediately pulls out her diamond studded iPhone, takes a picture of my bedspread, and sends a text. I don't have to ask why my other suitemates pretend I don't exist for the rest of the night.   
And then I snap out of it, remembering my visit to campus when many of the Yalies wore sweatpants and most of them smiled at me. Where my mom tripped on the sidewalk like a clumsy Westerner because she was looking up at the gorgeous gothic buildings and two students stopped, helped her up and said "I'm so sorry, we'll get that fixed for you right away!" I remember talking to my suitemates through Facebook and how they seem as laid-back as my friends at home. I remember that Yale wouldn't have admitted me if they didn't think I could succeed there.
Although I know everything will work out in the end, the first day of college is frightening for everyone.
Do you have any last minute fears? If you do, leave a comment. You might be surprised to see that other students have the same fears as you.