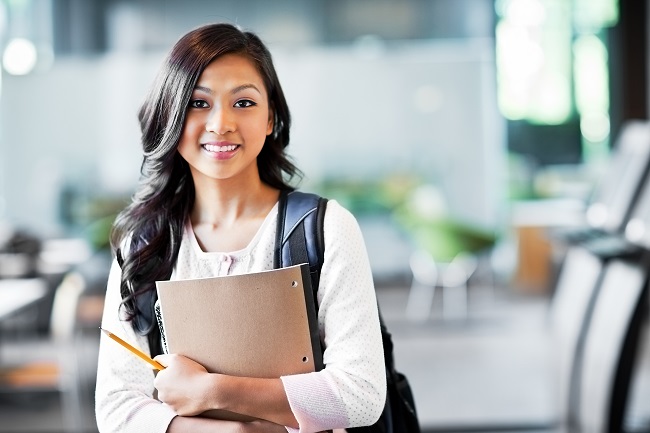 Making money while attending college full-time can be a challenge; however it may be a necessity. The money you earn while working may provide you with additional spending money, or may be required to cover your monthly expenses. When searching for a job as a student, you should find a job works around your academic obligations. Below are a few jobs to consider while you are earning your degree:
Retail and Restaurants
Many retailers and restaurants are familiar with the scheduling needs of college students, making them an ideal choice for employment. They are entry-level positions that allow you to build your customer service skills and gain some work experience. To find suitable jobs, look for openings in nearby malls, shopping centers, or fast food restaurants. As you continue to develop your customer service skills, you may be able to obtain more lucrative positions that allow you to earn a commission or tips.
Online Opportunities
Online job opportunities are ideal because many of them can be done in odd hours of the day, or when you have some extra time between classes. Below are three online jobs to consider:
Social Media Manager - Many business owners are not as social media savvy as the average college student. Since many business owners are not interested in learning social media, or do not fully understand how to successfully market their business using social media, they hire outside social media managers.
Freelance Writer - While you are sure to do a fair amount of writing for your classroom assignments and projects, writing for clients online is another flexible job opportunity. This could include website or blog content and research assignments. You might also consider creating your own blog and monetizing it by selling ad space.
Online Surveys - Participating in online paid surveys is an excellent way to make extra money because you can complete most surveys in a matter of minutes. This means you can squeeze a few surveys in between classes and before school or after school.
Tutoring
If you excel in a particular area of study and enjoy working with others, tutoring may be an ideal job opportunity. Even if you are not interested in tutoring at the college-level, you can seek out tutoring opportunities for local elementary, middle, and high school age students. You can pursue tutoring independently by posting ads online, or through tutoring programs at local schools.
Sales
If you are an artist of any sort, look for opportunities to sell your work. You could try landing a spot in a local gallery, participating in a local bazaar, showing your work at a farmers market or festival, or renting out a booth in artist studio. You could also look for local consignment stores, restaurants, and retailers that display the work of local artists. To automate some of your sales, join an online sales site to distribute your work to the broader public.
Some of the jobs above may not be particularly financially lucrative, but many of them have significant earning potential. If the jobs you have while in school are outside of your desired professional field, they give you experience to help build your resume, and more importantly, a monthly income.