Today we have a guest post from college admissions insider Gil Rogers, Associate Director of Admissions at the University of New Haven.
 So you are getting ready to finalize those college applications.  You have visited schools, met with counselors and students, read through every piece of mail sent to you and surfed on all of the best college search websites.  You are ready to go, right?  Wrong.
Filling out the application form is easy.  As long as you know your name and address, chances are, that part is done.  But what are you going to do to set yourself apart from all of the names and numbers on the papers going in to the admissions office at your top choice school?  That is where the application essay comes in.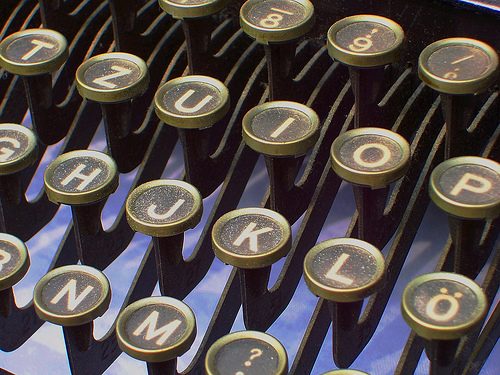 Photo by Valeriana Solaris 
At the University of New Haven, we have adopted an approach similar to many other schools.  The term is "holistic approach".  What does that mean?  That means that when we read a student's application we look at more than just your SAT/ACT scores and GPA in high school.
Your application essay gives us a closer look.  Many colleges have an open-ended topic to give you the opportunity to tell us about yourself.  What inspires you?  What makes you want to go to college?  What is an event that has had an impact on your life?  These are all a good place to start.
Chances are you have heard it's a good idea to write an application essay on these topics above a few times.  I believe the more important question to answer is what to NOT write about or include.
First, don't just give a timeline of your life.  Everyone had a fight in elementary school and their heart broken in the eighth grade.  If you go down that road, tell us why those events have impacted who you are today.
Also don't forget to check for grammar and spelling … a lot.  Your topic could be the best.  Your message may be right on point.  But nothing hurts an essay more than the wrong use of "there, their, or they're" or any other glaring typo or grammatical mistake.  Before you submit your essay pass it on to your parents and a teacher at school.  Don't let them change the message, as you run the risk of losing it … but do let them double check for silly mistakes that can impact the counselor's perspective of you.
Finally, do not just let the essay tell your story if you can.  Many universities like the University of New Haven also offer students the opportunity to interview with an admissions officer.  We offer face-to-face on campus interviews, regional interviews near your hometown, telephone interviews, and webcam interviews. 
You would be surprised at how many universities offer these options.  The best way to supplement your application essay is to put your face with your name.  Giving your counselor the opportunity to get to know you personally is a great way to boost your chances at your top choice school.
The most important piece of advice I can give you is to be sincere and genuine.  Follow these tips and do your best to hold up your side of the bargain academically and you are in the right direction to successfully complete your college quest.