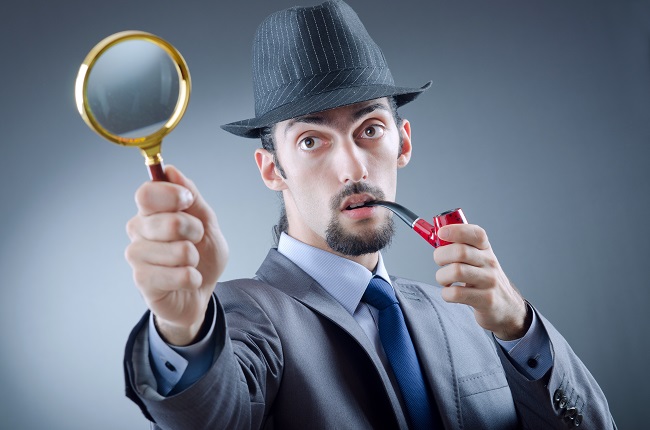 Private investigators and detectives offer many services to individuals, businesses and attorneys. As trained fact-finders, their services are used to verify backgrounds, locate missing people and provide valuable assistance to attorneys.
Private investigators are not police officers and therefore do not have special legal protections. Therefore, they are bound by the same laws as a private citizen. They rely on their special skills and training to obtain the information they seek. Due to the sensitive nature of their profession, private investigators must have a solid understanding of local, state and federal laws in order to preserve the usefulness of their information. If they collect data illegally, valuable information may not be admissible in court.
Types of Private Investigators
Some private investigators may choose to specialize in a certain area while others may decide to offer multiple services. The most common services provided by private investigators include civil investigations and background checks. However, they can be employed to perform a number of services.
General private investigators gather information for a variety of purposes. The information they collect may be used to locate missing family members, resolving family law matters or recovering stolen property.
Legal investigators work with criminal defense lawyers to locate witnesses, serve legal documents and verify facts. They must have an understanding of the rules of evidence and other court procedures to ensure the evidence they gather can be used in court.
Corporate investigators can perform a number of functions within a company. Their services may be enlisted to conduct employee background checks, investigate whether a business partner is legitimate, or to determine whether fraud or other criminal activity is taking place.
Computer forensic investigators are specialists in gathering computer data. They can recover evidence from computers and conduct an analysis of the data to be used as evidence.
Preparing for a Career as a Private Investigator
To prepare for a career as a private investigator, you must first attain a high school diploma. In addition, most states require private investigators to be licensed. Some types of investigator jobs may require a 2- or 4-year degree.
Educational experience can help you prepare for a job as a private investigator. A bachelor's or associate's degree in criminal justice can provide a valuable background for the profession. Corporate investigators should consider coursework in finance, business and accounting. Computer forensic investigators should pursue computer science, criminal justice or computer forensic classes.
In addition, a number of colleges and universities offer online courses and certification programs that can help you develop the skills necessary to work as a private investigator.
Technology's Impact on Private Investigation
Modern technology has drastically improved the ability of private investigators to gather important information. In addition to cameras, digital recording devices, binoculars and night vision cameras, advances in technology make it possible to conduct investigations more quickly and effectively. GPS tracking technology been especially valuable to the profession because it provides investigators the flexibility to monitor their subjects' movements from afar.
In this digital age, people are spending more time online. They send emails, pay bills, instant message and post on social media sites, leaving a digital footprint that can be used by private investigators to find valuable information about a person of interest. Furthermore, many businesses are converting their records into an easily accessible digital format, which greatly increases the efficiency of locating information. Technological advances have made it simple to organize vast amounts of data in databases. These databases allow private investigators to quickly locate cell phone numbers, court records, email addresses, criminal records and other information.
This article was contributed on behalf of Silent Partner PI, an Atlanta Private Investigation Service. Check out their website today and see how they can help you with all your private investigation needs!