Most students have heard the phrase, "Senior year is a time to take it easy" at some point in their high school career.  However, nothing could be further from the truth.  If you're a student who seriously wants to get into college, you need to make sure the classes you choose to take senior year show you are doing everything you can to succeed in college.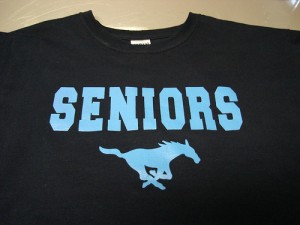 Long ago, colleges figured out that students who have spent their entire senior year "taking it easy" tend to have a more difficult time adjusting and rising to the challenge of college level work.  As a result, colleges now put more weight on the rigor of classes students take in their senior year as a sign that a student is committed to preparing for college.  So, if you really want to get into college, you would be wise to fill your schedule with classes like:
Math - Whenever possible, students who want to get into college should take Pre-Calculus their senior year.   If you've already taken it, then Calculus or Statistics should be on your schedule.
Lab Science - If you're considering a career in the health field, environmental studies or engineering — lab science is an absolute must.  The more science you have, the better prepared you will be for college level science courses and labs.
World Language - Already met the language requirement at your school?  Don't stop now.  With an increasingly global economy and international community, that extra year of language may give you an edge when you apply for a job.
Writing - Without a doubt, one of the most important skills you can have, and that will help you get into college, is writing. No matter what you major in or what career you pursue, having strong writing skills will always serve you well.
AP or Honors level classes - Don't shy away from these more challenging classes just because you'll have to work harder.  If you want to get into college, taking these classes can show colleges you're not afraid of a little work.
If you want to get into college and you're serious about succeeding once you get there, you need to be sure to choose the most rigorous classes you can reasonably succeed in - especially in your senior year.