People who start college later in life or return to complete what they've left unfinished usually have something quite valuable – life and business experience. Shouldn't they get credit for the knowledge they've acquired along the way? Some colleges will give you just that. Whether you have military experience, have owned a small business or have held jobs in healthcare, sales, IT, or any other field, you may be eligible for college credits based on the learning and experience you have acquired outside the college campus.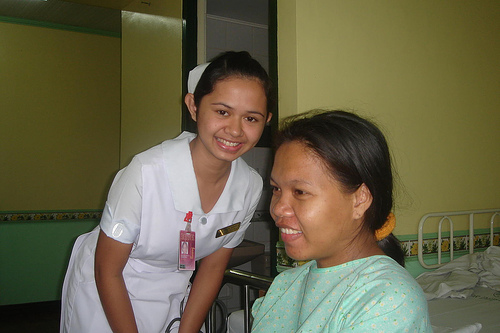 Photo by glenmcbethlaw
Accelerate Your Degree with Life College Credits
Some programs call them "life credits" and these college credits can be earned when the college recognizes work, military, or public service experience. Anyone wishing to take advantage of this excellent way to accelerate their degree is required to show proof of knowledge. For example, can you provide documented proof of seminars and courses you've taken? Do you have the documentation proving certifications and licenses you hold? Have you held onto test results or published articles you've written? Do you have proof of any other training you've received? Of course your resume and proof of military or public service would also be a necessary part of your documentation. In addition you may need to have letters of reference and reference information (like contact numbers) available. If you're looking to take advantage of a college credits for life experience program, you will need to organize your materials and prepare a portfolio.
The College Level Examination Program
It is also a good idea to look into which schools use the College Level Examination Program (CLEP). There are thousands of colleges and universities that give college credits for passing the CLEP. CLEP consists of many different exams offered in both general and subject-specific areas. Knowing what degree you are interested in and where your background may apply is key here. CLEP tests are appropriate for those with professional experience, independent study experience, and those who have taken advanced courses in high school. There are fees involved in taking the test but you may save a good amount of money in tuition if you are granted college credits.
Don't Let Your Experience Go to Waste
Proving your life experience to earn college credits takes a good amount of organization and preparation, but in the end it is a worthwhile process. You can search for colleges with CLEP on the College Board's website.