According to a 1998 study, roughly seven percent of the world population is left handed, equating to nearly fifty million left handers worldwide. Many theories suggest that left handed individuals are more intelligent and likely to succeed than their right-handed counterparts. All three major candidates in the 1992 U.S. Presidential election were left handed and according to most resources, six U.S. presidents have been left handed.
However, despite the fact that left handed students may be more likely to succeed, there are very few scholarships designed specifically for left handed people. myUsearch.com is offering a $1000 scholarship for left handers.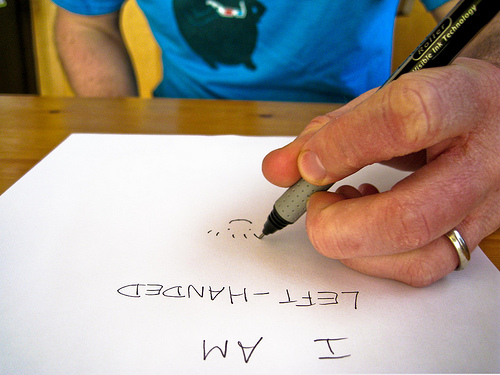 Photo by Jeff the Trojan.
Scholarship Requirements:
The scholarship deadline is July 1, 2010. All left handed scholarship applicants must:
Be left handed
Have a yearly combined household income of less than $100,000
Plan to pursue an undergraduate degree at an accredited U.S. college or university. No graduate school applicants will be accepted.
Have NOT yet enrolled in a U.S. college or university and once enrolled, plan to start their first semester on or before October of 2010.
Have never attended the college or university in which the scholarship will be applied. This scholarship is for first year and transfer students only.
To apply for the myUsearch scholarship, students must complete the myUsearch college match quiz and follow the instructions after the college search is complete.