From wind turbines that provide power to their campuses, to student-run organic farms that provide the produce you find in the dining commons; colleges all over the country are stepping up to the challenge of making their campuses more sustainable.  But where do the colleges you are considering rank when it comes to their overall commitment to sustainability?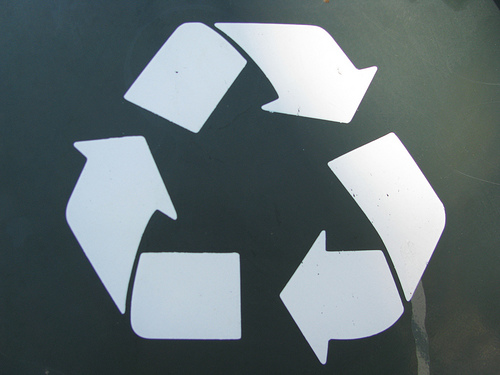 Photo by The Truth About… 
If you have taken a campus tour recently, you may have seen or heard about a LEED (Leadership in Energy and Environmental Design) certified building or you may have even used compostable utensils to eat your lunch. Those are great things, but if you want to know how deeply committed a college truly is to sustainability, I would like to suggest that you check out the 2010 Green Report Card that ranks 322 colleges in the US and Canada.
If you are not personally committed to the environment or sustainability, you may be wondering why these new US college rankings should matter to you.  Well, you may have to look a little bit deeper than the blue recycling bins on the campus to get the whole picture.
These new US college rankings give colleges an overall grade based on things they have done to promote sustainability in the following areas:  Administration, Climate Change & Energy, Food & Recycling, Green Building, Student Involvement, Transportation, Endowment Transparency, Investment Priorities, and Shareholder Engagement.  The report will also give you a school's grade in each of these categories.
Look at it this way, a college that's taking serious steps to become more sustainable, generally isn't satisfied with the status quo; it is looking toward the future.  It's likely that such forward thinking will also translate into innovative programs and opportunities for its students.  (Two thirds of the schools ranked offer students paid sustainability opportunities.)  That spirit of innovation and collaboration is crucial when it comes to graduating students who are prepared to enter the quickly-changing job market.
These US college rankings also reveal more than just how "green" a certain college is; they give an insight into their broader priorities.  For example, a little over a third of the schools have a student representative on their board of trustees, while almost 45% invest money in renewable energy funds. More concretely, close to 50% of the campuses have instituted shared bicycle programs and 45% produce renewable energy such as solar or wind power on their campuses, which not only helps the environment, it can also save money - your money.
So, check out the website above.  At the very least, you will learn more about the colleges you are considering,  and you may just get an important insight that will help you in your college search.