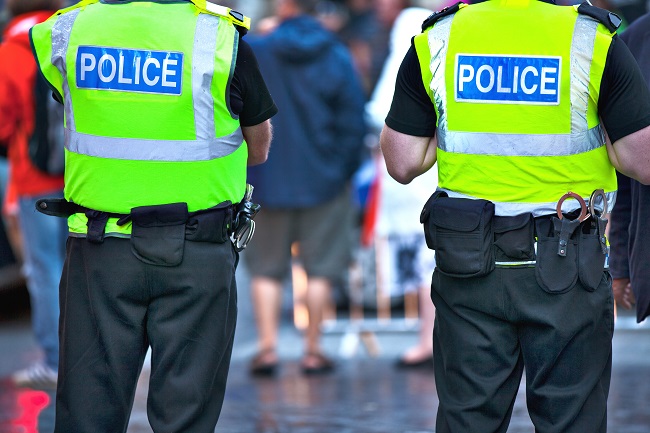 Becoming a law enforcement agent is an admirable objective. Taking a position as a protector of your community, not surprisingly, is going to require perseverance and preparation. So many applicants spend years trying to find placement in law enforcement, not realizing that the lack of one small piece of information has been holding them back the entire time. Don't let these issues hold you back:
Requirements for Law Enforcement
Depending on the region and department, requirements may differ from force to force. There are some overall general requirements you should know about:
You will need at least a HS diploma or GED equivalent. There are states that may ask for an associate or bachelor's. Any college degree will be advantageous, especially for moving up the ladder.
Considering the demands of the job you will have to demonstrate that you're physically capable.
You will be subject to a criminal history check.
Take and pass the civil service exam.
Successfully complete academy training.
Of course, even if you meet those requirements, you still need to ace the interview. Any job is going to require you impress hiring managers, proving yourself capable, especially for a job that's going to ask for the highest moral standards. Any you're up against some very stiff competition from many applicants, most with better qualifications than you.
Military Experience Matters
Those who apply fresh from the military have much better chances of getting the position. Military training prepares these individuals for many of the situations law enforcement workers face. They are also more likely to have a discipline and focus needed for the types of stressful situations that police and other law enforcement workers face.
Add to that a tight job market you can see why those who are already trained for much of what police work requires are more likely to get the job. In addition, the government has to encourage departments to hire ex-military.
Although a military background makes a big difference, it doesn't guarantee a place on any law enforcement team. Even if you have military experience, you should expect to meet the same requirements as any other candidate.
Everybody Knows Somebody
Networking is a vital part of the job hunt these days. If you don't know anyone in law enforcement, it will be much harder to successfully find a position. It can help to join local volunteer groups that assist in public safety. Take the time to offer what help or assistance you can to those in law enforcement in your area. Grow a network of quality connections that you cull by doing what you can to help. If you have little military experience and few connections, you're going to be looking for law enforcement work for a long time. Use that time wisely and show you are dedicated to public safety to the individuals that can influence your career the most.
Look the Part
While self-expression isn't necessarily discouraged, police departments ask that their team be clean and uniform. They want a standard appearance that falls across the ranks. If you're trying to build a network of trusted relationships with those in law enforcement, you need to look like one of them.
Many different issues of style can put barriers between you and your law enforcement career. Earrings and jewelry might be questionable depending on the area you live, but almost always, tattoos are a problem. Today, most departments require you have no visible tattoos. If your hands, lower arms, lower legs or any other body area that could be seen while in a summer uniform have tattoos, you're going to have problem.
People with adult felony convictions or domestic violence convictions should look for other work. Past alcohol and drug problems will be an obstacle. Otherwise, everyone has the opportunity to join law enforcement and contribute to their community when they take the right approach.
Jessica Bosari writes about career development for New Look Laser, a Houston laser tattoo removal clinic. New Look serves many clients who are looking to improve their images to further their careers.