No matter how much you might wish it wasn't so, if you're like the vast majority of students heading to college, your college choice is going to cost you - and it could cost you a lot.  The question is, how much is too much?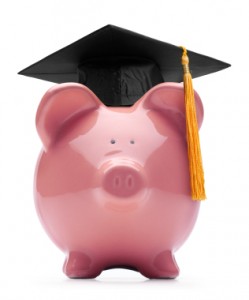 Everyone's financial situation is different, so there are no pat answers to that question.  However, because most students end up having to take out at least a small loan to meet college costs, your ability to repay a loan after graduation should play a part in your decision.   Here are a few financial factors every student should consider before making a final college choice.
How am I going to pay for college? This is the single most important factor in deciding how much cost needs to be a factor in your college choice.   Students and parents need to discuss this

before

deciding which colleges to apply to.   If your resources are limited and you will need to rely heavily on financial aid, you would be wise to choose schools that are less expensive or tend to offer merit aid/scholarships as part of their package.
How long is it likely to take me to graduate? Be sure to check the college's statistics to see what percentage of students graduate in 4 years. (Because of budget cuts and other factors, it may take you longer to graduate than you might expect.) The longer it takes, the more debt you will incur, the more interest will accrue and the later you will be able to start paying off your loan.
Will I be going to grad school? Because an advanced degree has become essential for many careers, it is important to consider the cost of graduate school when  you consider how much college debt you are willing and able to take on.
How likely is it that I will find a full time job in my field after I graduate? In our current economy, this is a little tough to predict accurately, but the Occupational Outlook Handbook put out by the Bureau of Labor Statistics is a good place to start.  You can check out myUsearch's college major section as well. A degree in a field where jobs are easier to come by may give you some leeway to take on a little more debt.  Just remember that if you change your major, your earning potential may change as well.
What am I willing to do to keep my debt and expenses down? Your willingness to be flexible and creative can definitely help you keep your debt down.  The more committed you are to doing this; the less of a factor cost may need to be in your college choice.
In the end, the cost of attending any college should not place an unreasonable financial burden on you after graduation.  If the loan(s) you have to take out to attend a particular college will make it difficult for you to pay your monthly bills or put money into savings, then it would be wise to consider making a different college choice.