It's that time again. myUsearch has just launched another scholarship to help its users pay for college. This new scholarship will be open to both international and undocumented students, i.e.: any students who are NOT citizens of the United States. We will award $1000 to the international student who can best answer (with a video or an essay):
"How will the completion of a US degree impact your life, your family and your home community?"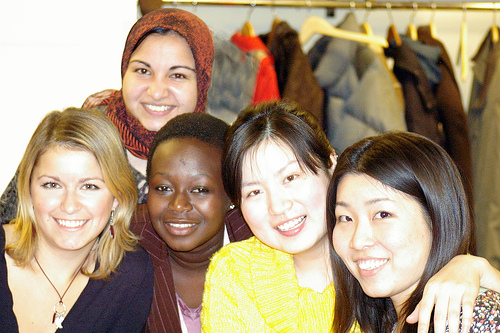 Photo of International Students at Wittenburg by Matt Cline
This scholarship is designed to support colleges and students affected by two different issues:
The Global Economic Downturn: U.S. campuses have come to rely on international students to meet their enrollment numbers, but the global economic downturn has affected international students' ability to pay for college. This scholarship offers a bit of relief for international students facing tough economic times and an incentive for these students to attend one of the U.S. colleges or universities that desperately need them.
Undocumented Students Residing in the U.S.: The issue of whether to offer in-state tuition for undocumented students has been hotly debated in recent months, but the fact remains that millions of students who currently reside in the U.S. illegally (most often because of no fault of their own) are faced with a serious challenge when they graduate from high school. These students, many of whom were brought to the U.S. as a very young child, are left with few options when it comes to paying for college. They are not eligible for in-state tuition in most states or financial aid, and few scholarships are open to them. This scholarship is just one small way for myUsearch to help these students.
If you are an international or undocumented student interested in attending a U.S. college or university, apply for our scholarship!
Scholarship Requirements
This scholarship is open to any students who:
Have completed the myUsearch.com college match questionnaire
Are NOT citizens of the United States
Plan to enroll in their first semester of an accredited undergraduate U.S. degree program on or before October 1, 2010 -or- are transferring to a different undergraduate U.S. degree program on or before October 1, 2010.
Application Instructions:
To apply for the myUsearch scholarship, simply complete the myUsearch college match questionnaire and follow the instructions after your college search is complete.
If you have any questions or concerns, please contact blog at myUsearch dot com.