In honor of the new year, I've decided to put together a list of the best myUsearch articles with important advice for choosing, applying to and getting into college. Here are my favorites: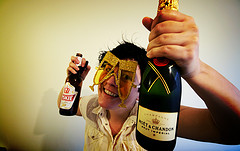 Photo by Tyla'75
Don't forget, if you still need to choose a college, check out the myUsearch college matching service and if you have any other great articles from 2008, leave a comment.
Thanks for visiting. If you're new here, you may want to subscribe to our RSS feed.