Every year, at countless high school graduation ceremonies, you hear or read the names of scholarships the graduating class has been awarded.  It's important to keep in mind that behind each of those awards are a student commitment, a well done application, and the ever-important scholarship search.  The latter is where many students find themselves in uncharted waters.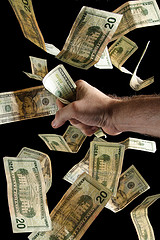 Photo by Steve Wampler
Thanks for visiting. If you're new here, you may want to subscribe to our RSS feed.